Collecting work is akin to saying "pencils down" in the classroom.
The student is no longer able to work on a lesson or unsubmit their work after the teacher collects it. This can be used effectively at the end of an exam session, or if a lesson is well past its due date.
Lessons can be collected either individually or for the whole class.
Navigate to an individual student's work via the submission grid in the Markbook.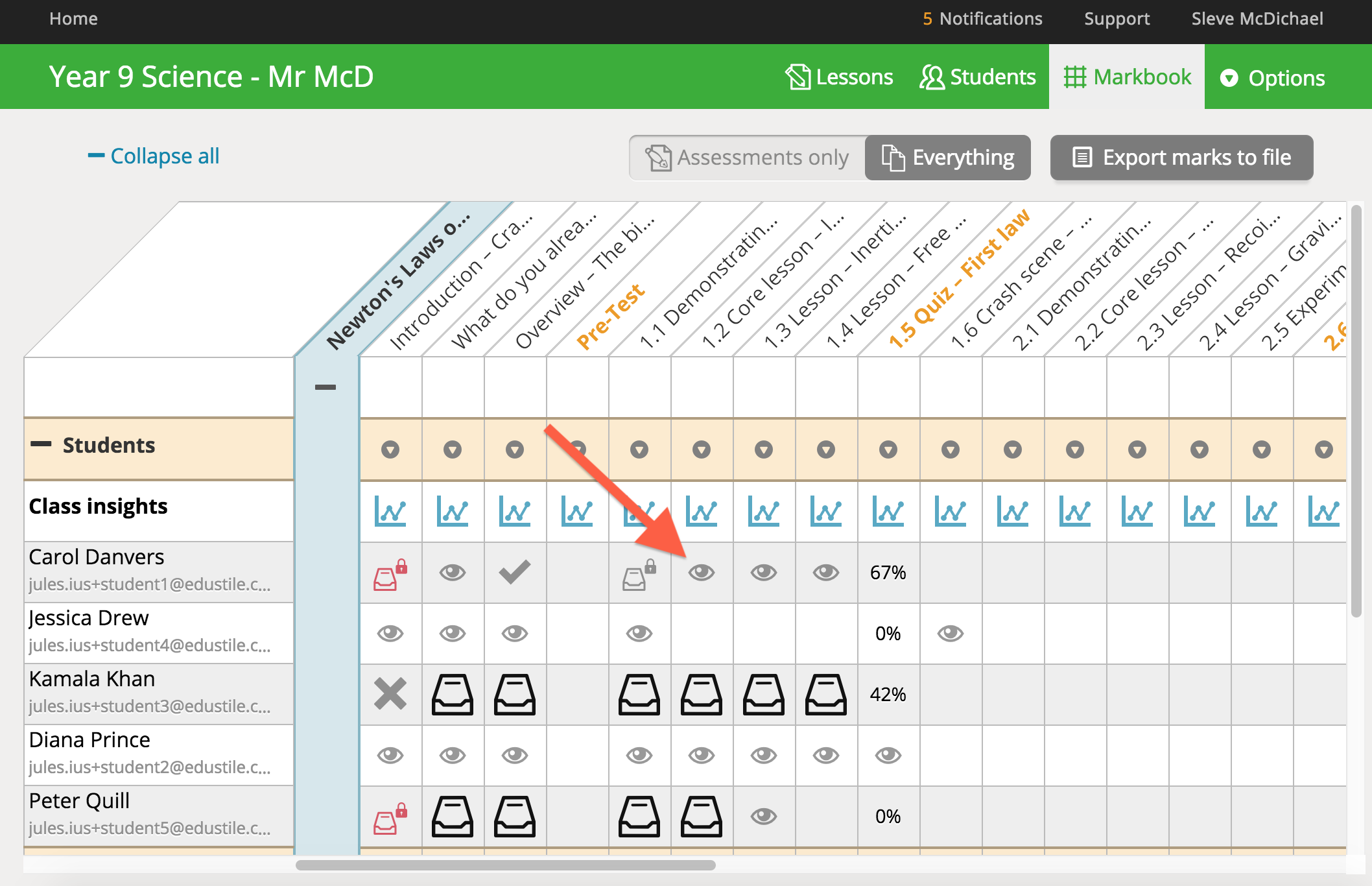 Click the eye icon that corresponds to the student's name and the lesson title.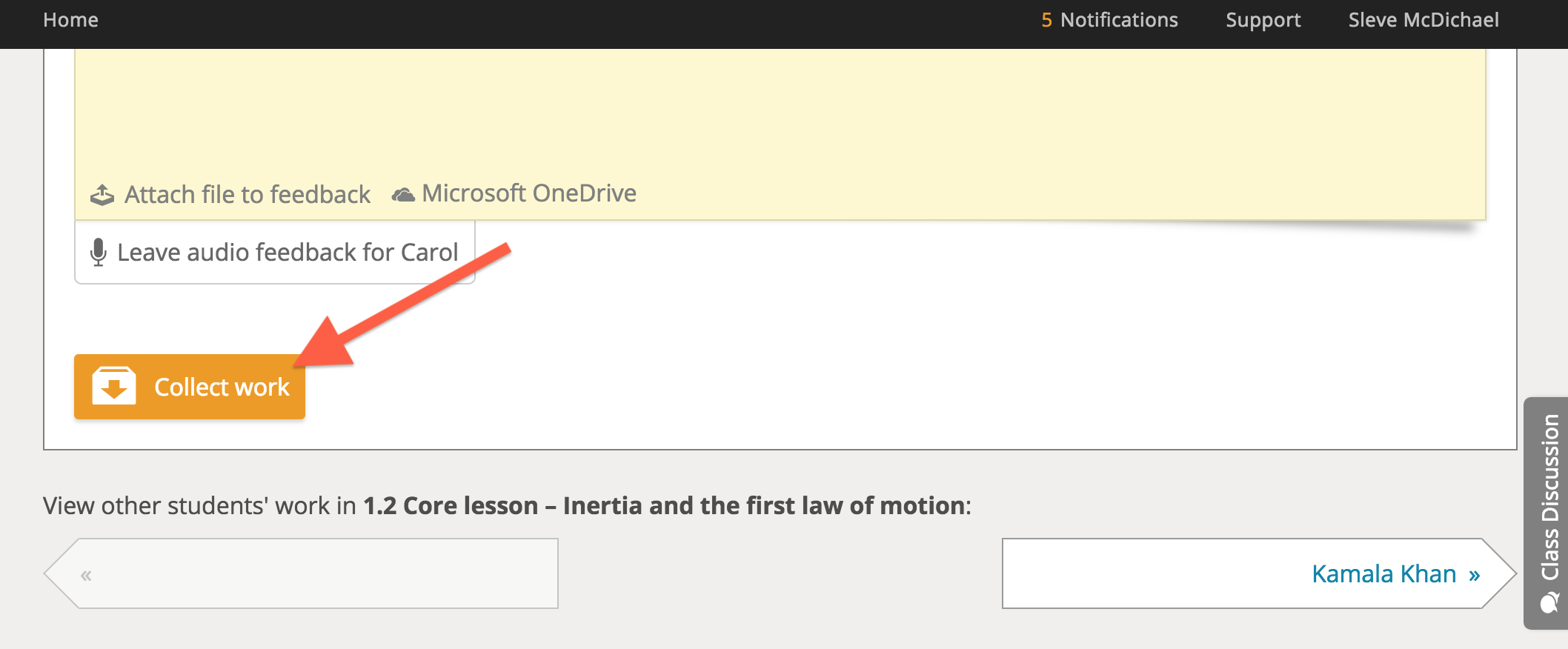 Scroll to the bottom of the page and click the orange Collect work button.
Note: If a student has not opened the lesson, then there will be no icon in the submission grid and so nothing is available to collect. Stile accurately records student interactions with lessons including the moment a lesson is opened for the first time.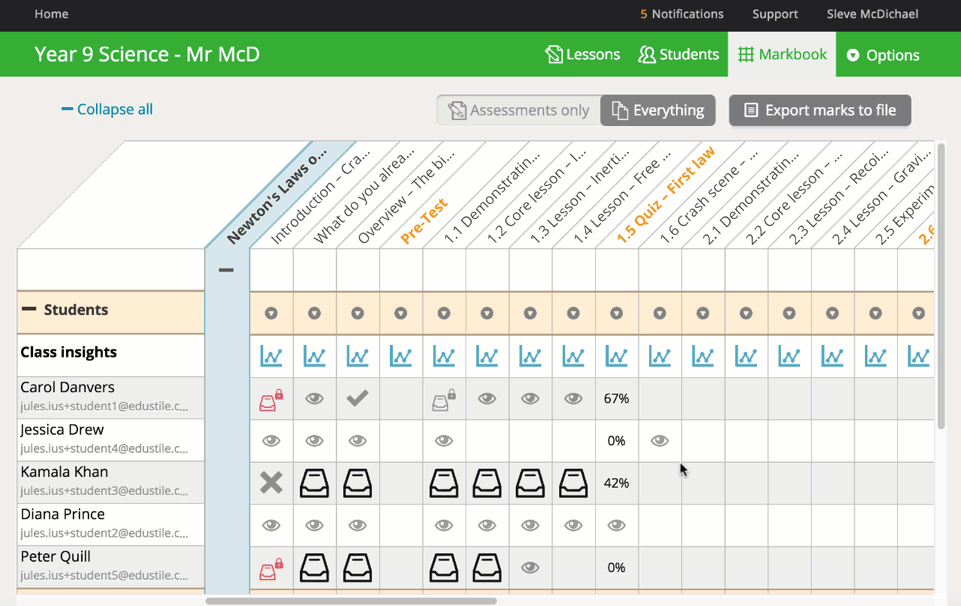 Collect work from the whole class at once via the Markbook.
Locate the Class Controls menu within the submissions grid that corresponds with the relevant lesson and class.
Click the arrow icon to reveal the controls and select Collect all unfinished work.
Note: This method includes students who have not yet viewed the lesson. A blank lesson page will be created for them. The teacher can request resubmission to allow the student to work on the lesson.