Say you have a great question or an awesome video you want to quickly copy from one Stile lesson to another. Or you want to use one of our simulations in your own lesson. No worries, we've got you covered!
When looking at a Stile Lesson, at the top of any question or piece of content there will always to be two controls "Edit" and "More". Locate the "More" button on the content or question you want to copy to another lesson: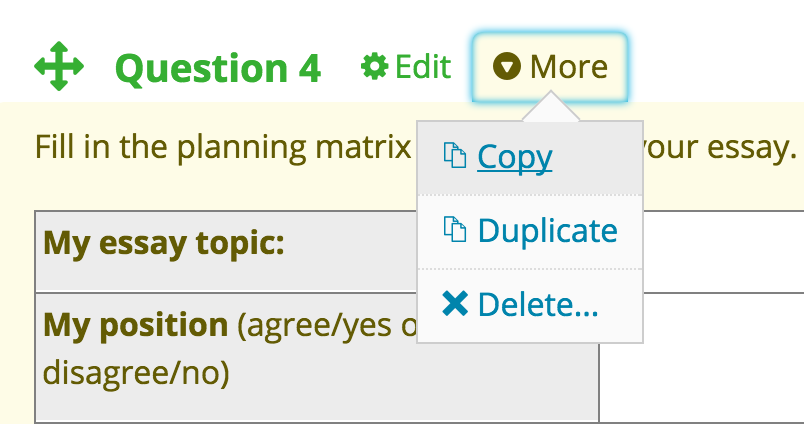 Click the "More" button, and then click  "Copy"

Head to another lesson (it can even be one open in a different browser tab!).
Now you have two options to "Paste".
You can either click on the "More" menu that at the top right of the lesson page (1) , and you'll find paste in there, or alternatively you can click on the "More" menu of the piece of content you want to paste nearest to (2). 
1)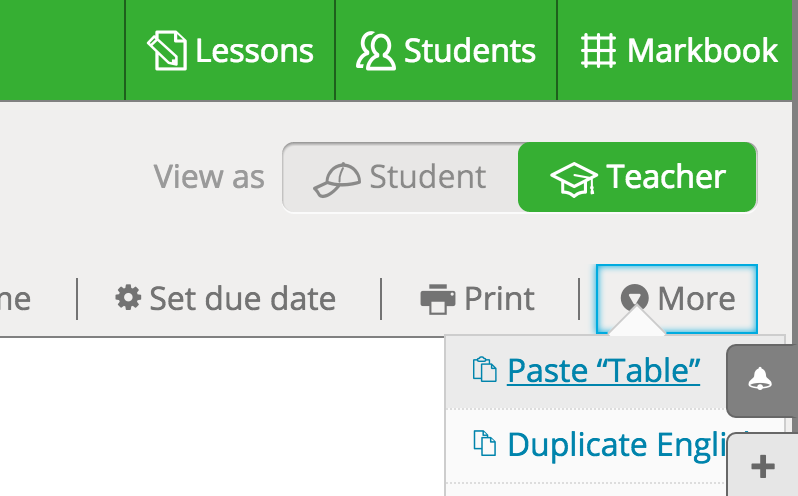 2)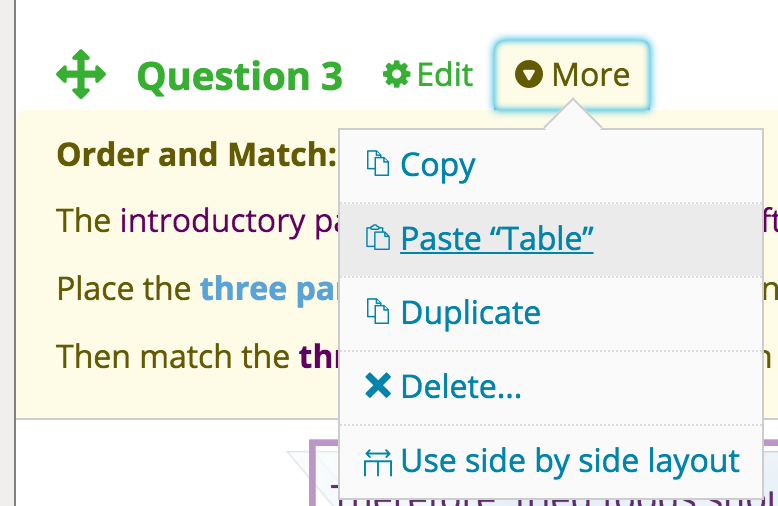 That's it! As soon as you click the paste button, your copied content will magically appear. Easy, right? Check out the 30-second video below for an example. 
Side note: You can't use the keyboard shortcuts for copy/paste that you might be familiar with, sorry!