All Stile Science resources include model answers.
The suggested answers are provided in PDF files to help guide teachers through the lessons and offer valuable feedback to the students.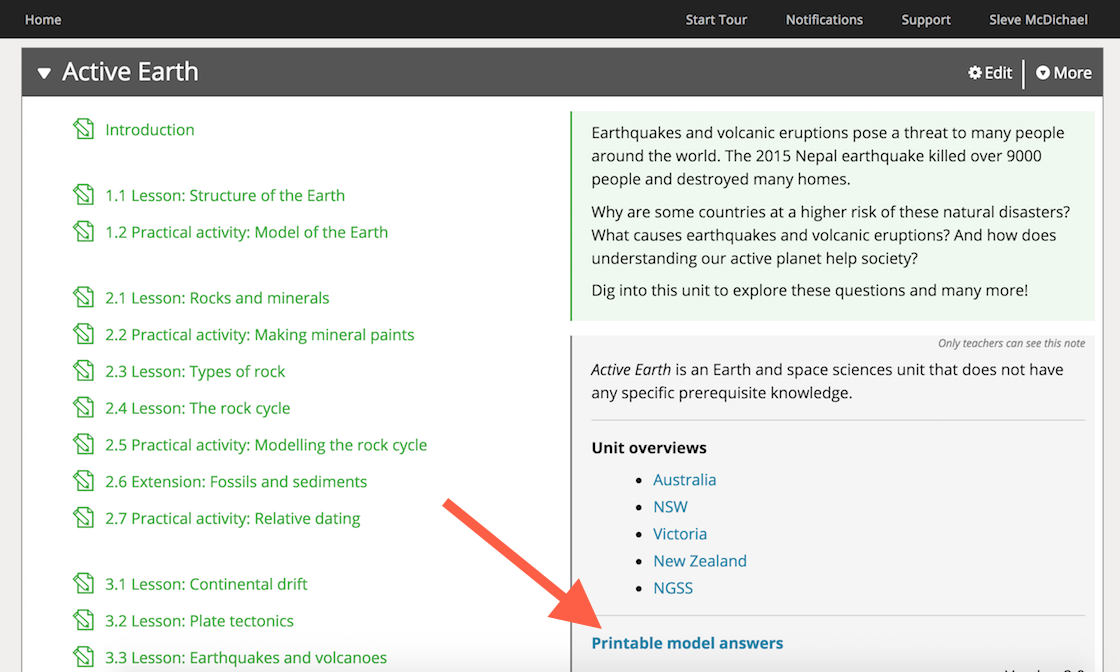 The PDFs can be found in the unit folder's Teaching Notes section.
Note: Students can learn more about finding the answers here.