There are two ways to add teachers to Stile.
Stile Admins can add teachers via the 'Manage staff' button on the homepage:

Paste teacher emails in the box provided and click 'Add teachers':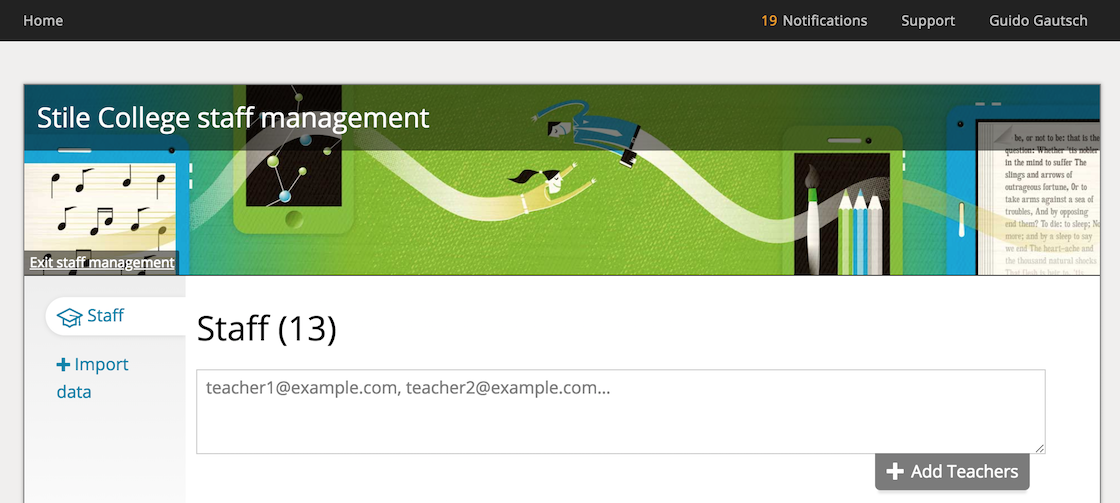 Teachers added this way will automatically have subject creation rights.
If you'd like to be added as an admin or are not sure who your school's admin is, please contact us via help@stileeducation.com.
Adding co-teachers
Stile for Schools subscribers you may also add co-teachers to their subjects from the 'Students' page > 'Teachers' tab: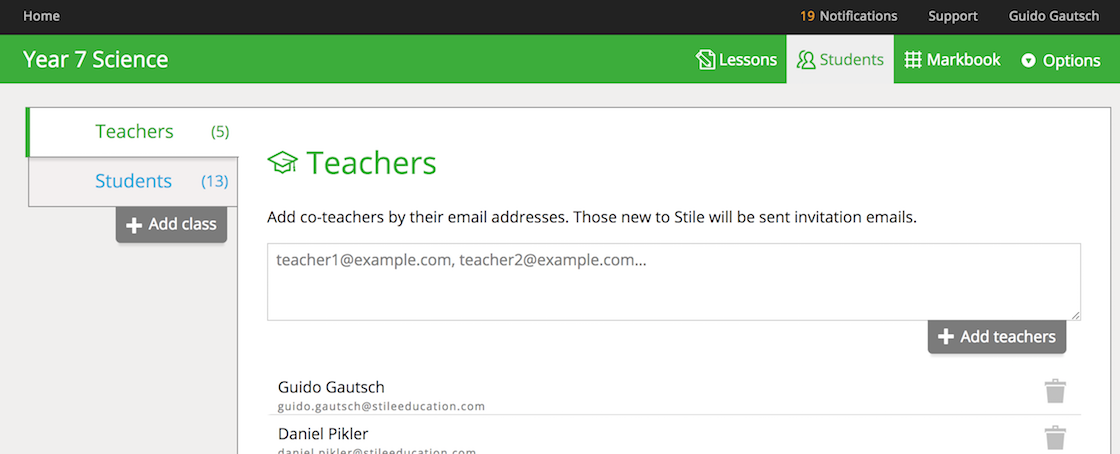 Co-teachers can see everything you can see in that subject, and can also change any aspect of the lessons, but unless they have been given subject creation rights by an admin like in the screenshot above, they won't be able to create their own subjects.
This is great if you quickly need to add a substitute teacher to your class or have a colleague help out as well.