Class discussion is a chat room built into every lesson that allows all students and teachers in a subject to talk about the lesson's content.
It is disabled by default and can only be switched on by the teacher.
Class discussion can allow students to collaborate outside of class and quietly discuss topics during class. Each lesson has its own class discussion. When discussion is enabled, all students in the subject can participate as long as the lesson is released to their class.
Students can upload images and videos to share.
Teachers can highlight insightful comments and hide inappropriate or off-topic comments.
Enable Class discussion
Note to students: Only the teacher can open discussion. Stile's Support team will not do this!
From the Lessons page, find the lesson to be discussed and click into it. The content creation bar on the right side of the screen will automatically open.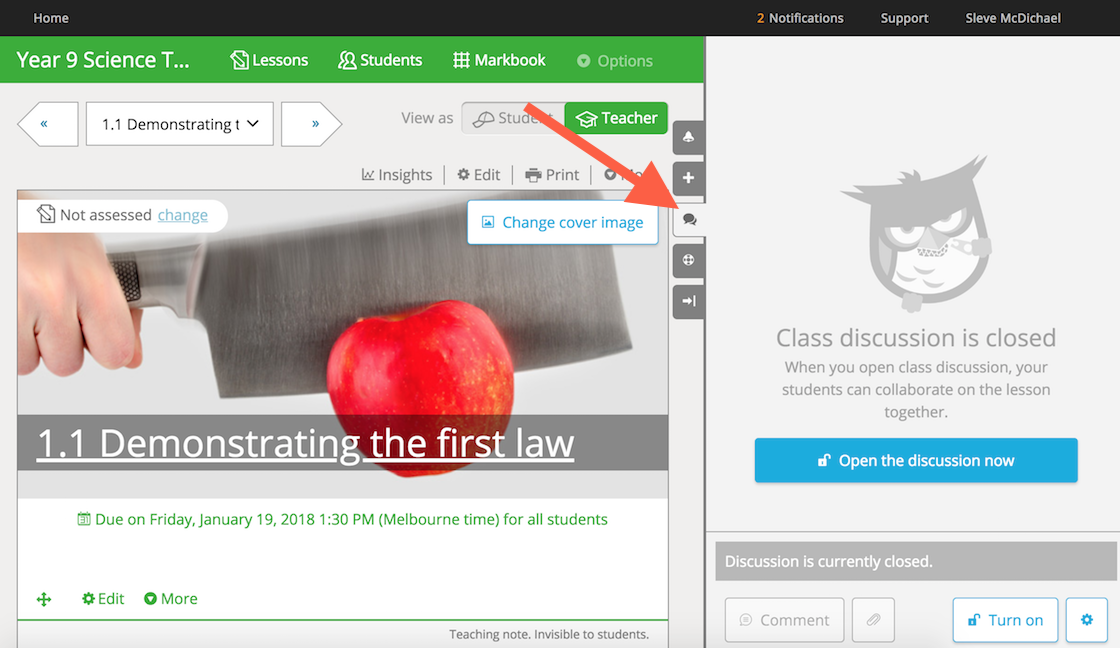 Click the Class discussion tab (marked with speech bubbles) just below the Add Content tab (marked with a +) to reveal the chat bar.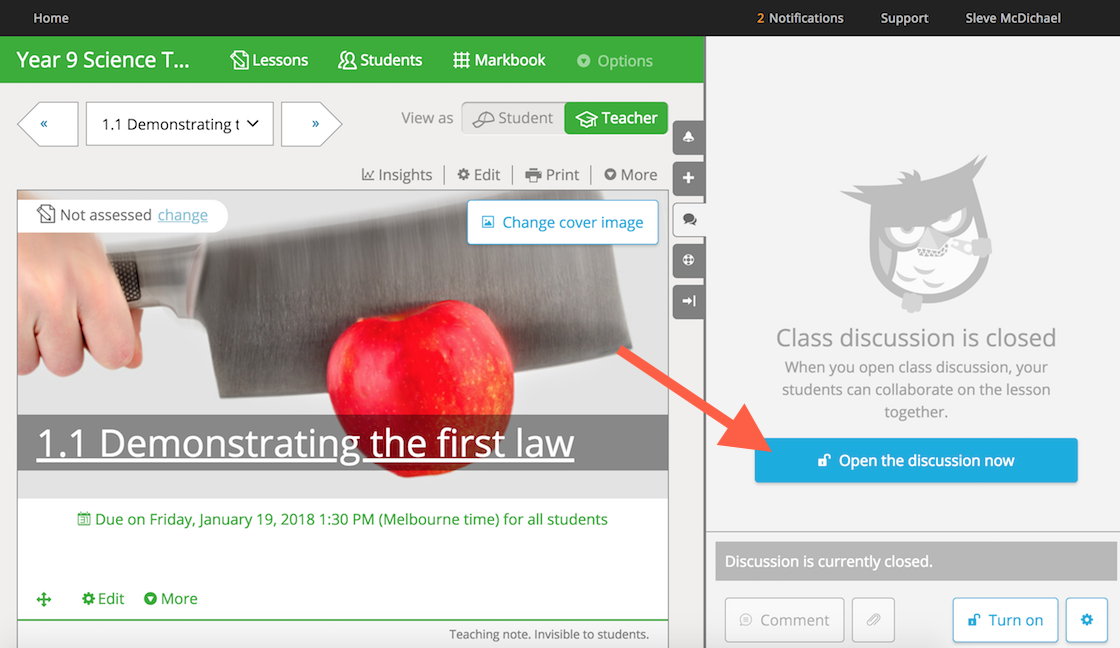 Click Open the discussion now to enable chat for all students and teachers.
Upload content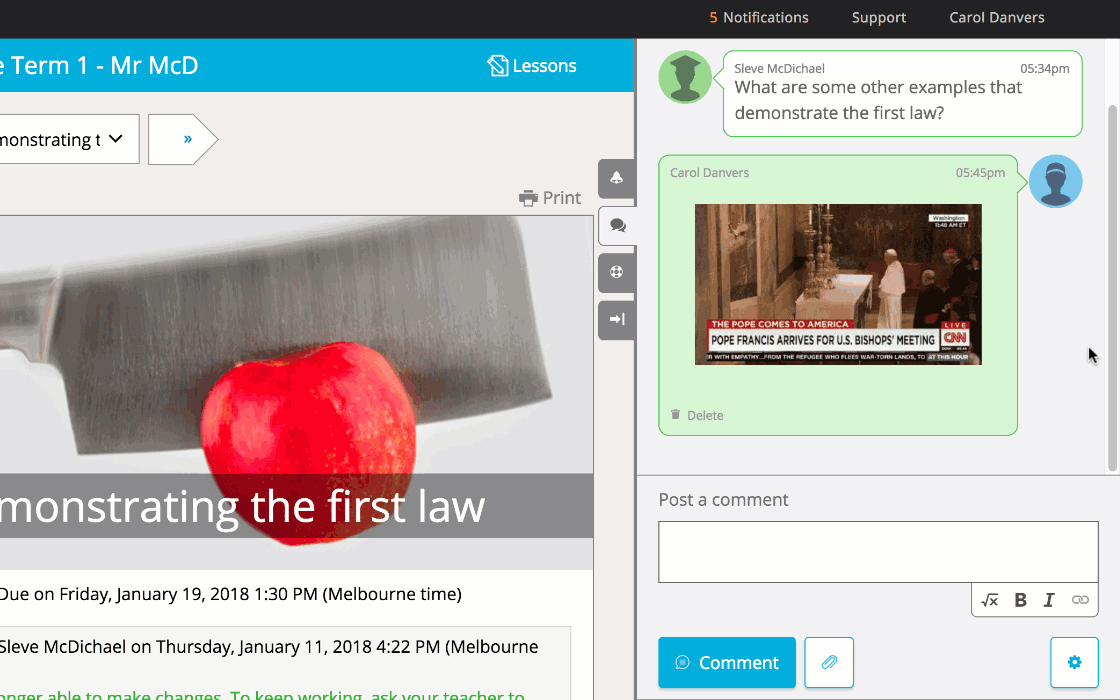 Students and teachers can share images, GIFs, and more by using the Attach button, marked with a paperclip. Enlarge and play uploaded content by clicking on it.
Moderation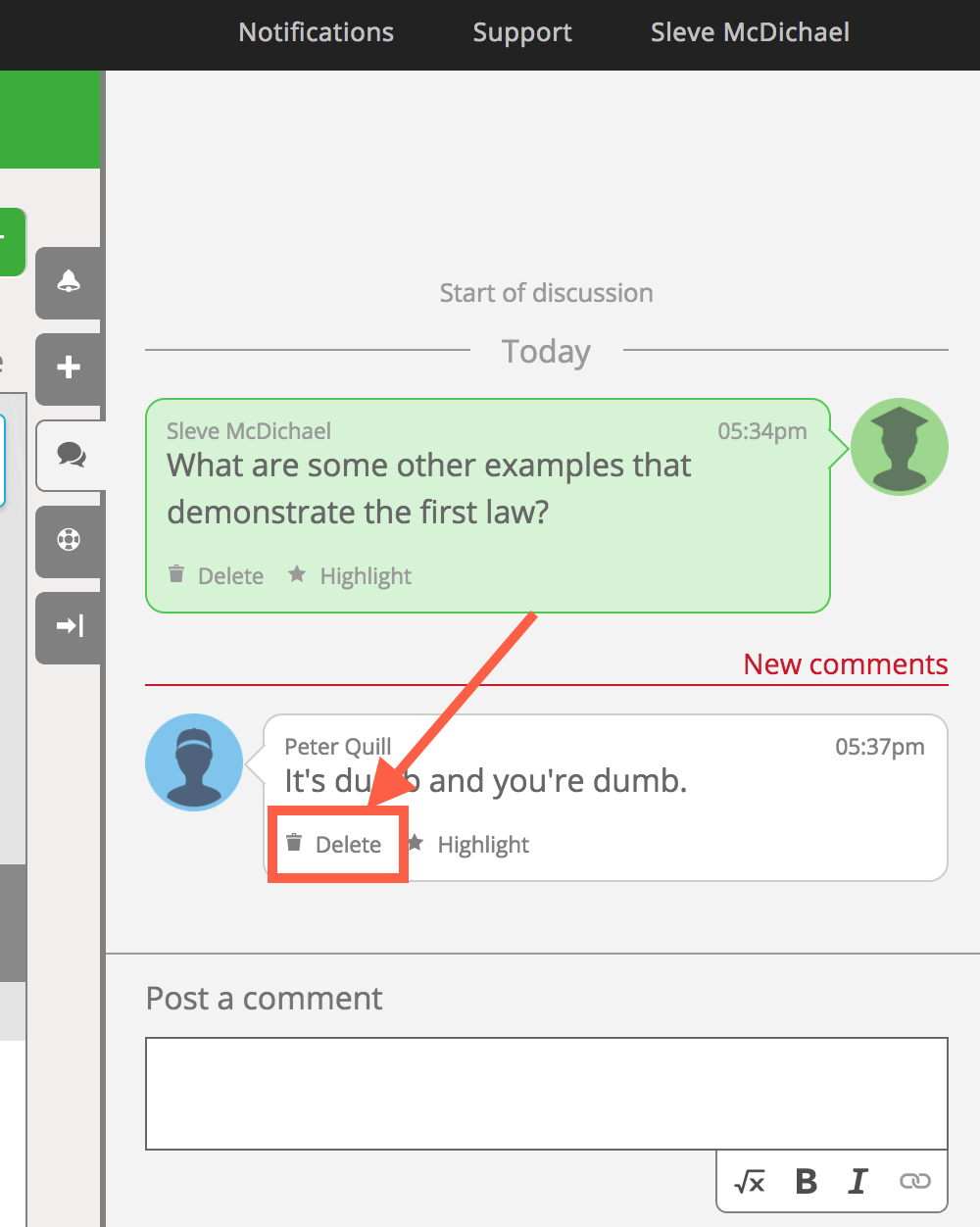 Teachers can direct the class discussion through Moderation. Highlight useful contributions or delete inappropriate comments. Deleted comments are greyed out in teacher view and hidden completely from students.