Lessons shared to the school library are available to copy by all teachers enrolled at the school. Each school on Stile has its own library.
This article covers the following:
Note: If you're trying to copy a folder that a colleague shared to your school's library, check out the tutorial here.
1. Share resources to the library
Resources are shared at the folder level. To share a single lesson, move it into its own folder. To share an entire subject, share each folder within the subject and they will group together in the library. Student marks associated with the resources are not shared.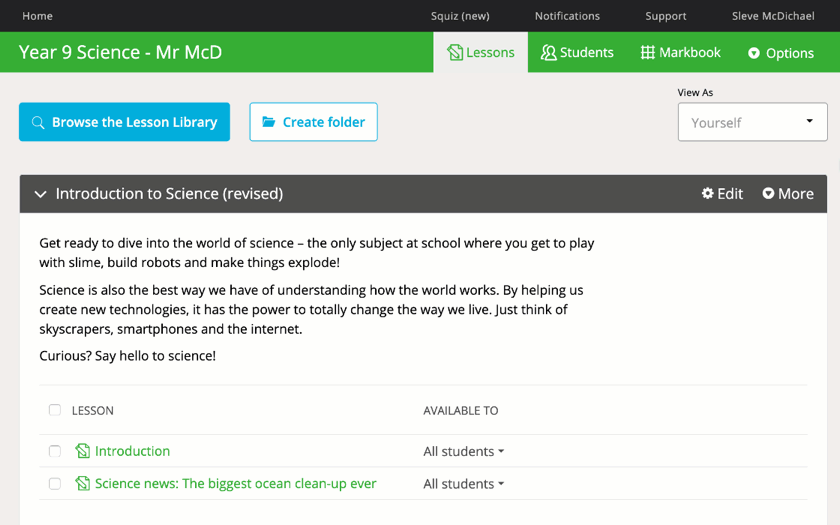 Click the folder's More menu. If the menu is not visible, expand the folder by clicking the arrow to the left of the folder's title.
Select Share with my school library.
A notification will appear reading "Folder shared."
A small Shared mark will appear above the folder's title.
2. Update shared resources
Resources shared to the library are copies of the originals. Any changes made to the original resources must be shared by the author before they appear in the library. Only the original author can update their shared resources.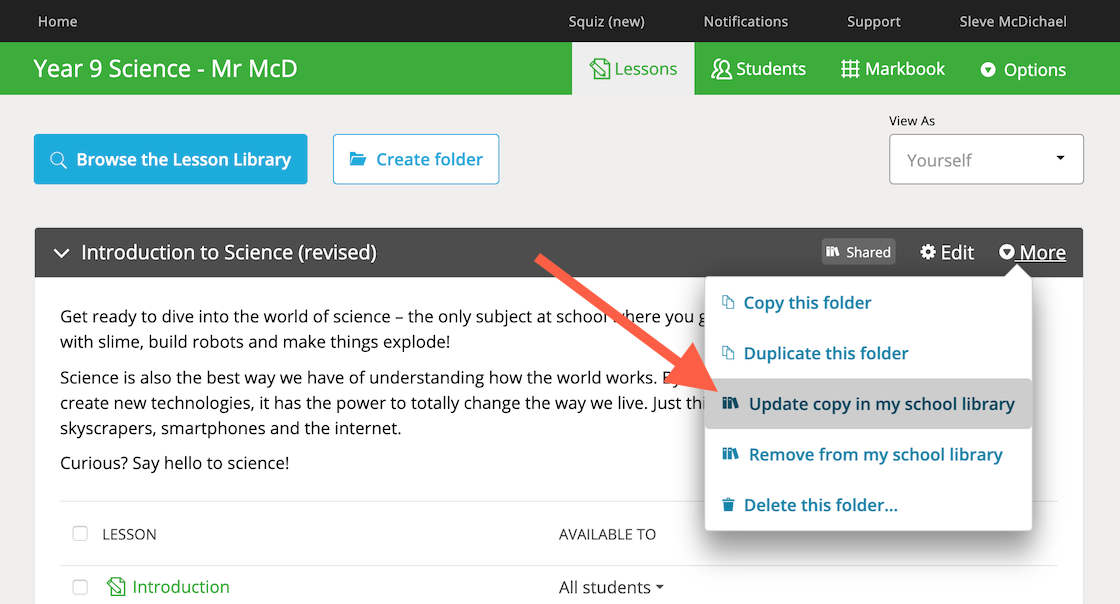 Click the original folder's More menu.
Select Update copy in my school library.
Note: It can be helpful for other teachers using the resources to include a brief description in the teaching notes of what was updated and when.
3. Un-share resources
Only the original author can remove their resources from the school library.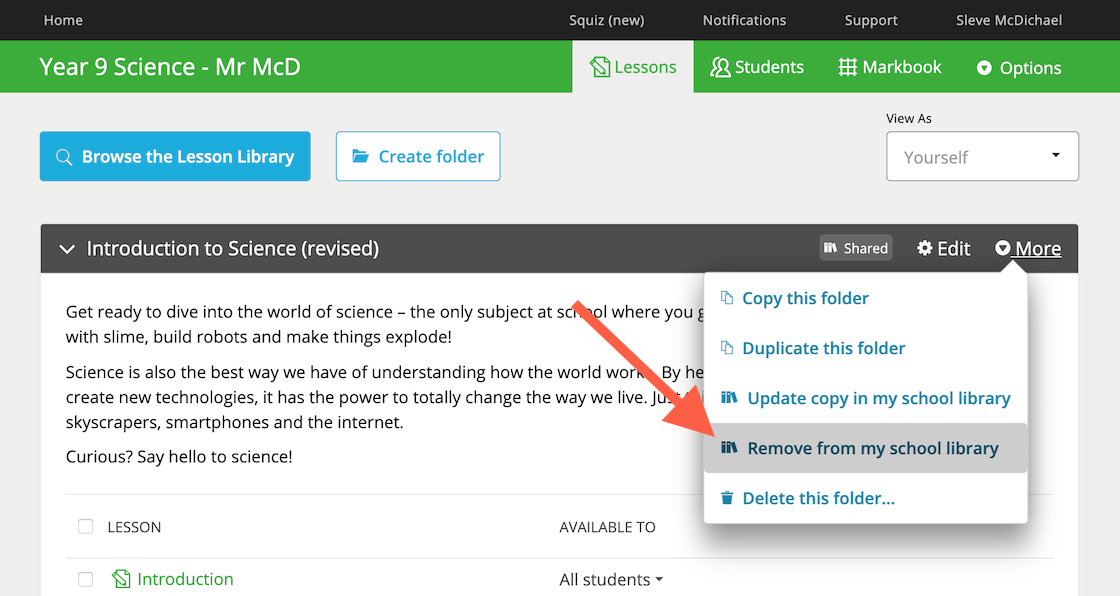 Click the original folder's More menu.
Select Remove from my school library.
The Shared mark will disappear from the original folder.
---
You may also be interested in the following resources: