Remove a subject from the home page while safely preserving its work and resources.
When a subject is archived, the subject is removed from the students' and teachers' home pages. The student work is saved in a read-only state so it can be accessed and viewed by the students but not edited. The resources are also saved in a read-only state and cannot be edited. Learn more about the Archive.
This feature is helpful in a few situations:
The year or term has ended and the resources are no longer being used.
The teacher has created bespoke resources and does not want them to be edited. These resources can still be shared to the school library before they are archived.
Archiving is the recommended method of cleaning up subjects in Stile (rather than deleting subjects) because it preserves all the resources and student work, and because the archived subjects can be restored by the teacher at any time.

Click into the subject to be archived and open on its green Options menu in the upper right corner of the screen. Select Archive this subject from the drop down menu. A popup will appear with two options.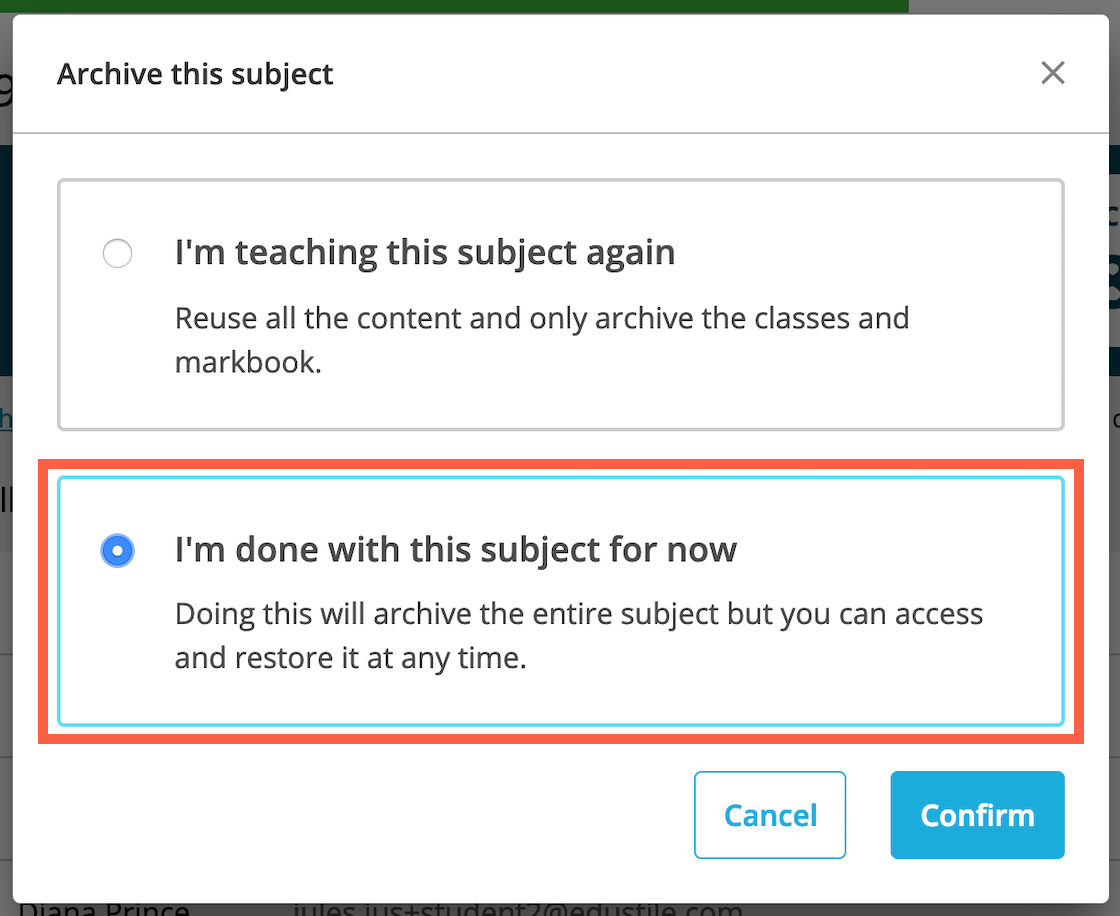 Select I'm done with this subject for now to archive the subject. It will be removed from the home page and its contents will be made available in a read-only state. 
Note: Subjects with multiple teachers cannot be archived. Instead, the teacher has the option to be removed from the subject.
Learn how to restore an archived subject here.