Multiple choice questions (MCQs) are a fantastic way to quickly and effectively gauge student understanding in Stile for four reasons:
You get instant real-time analytics of your whole class via Class insights
Automated feedback means you write feedback once and students always get personalised explanations as to why their each of choices was right or wrong as soon as they hand in their Activity. It turns MCQs into a teaching tool rather than simply a test question.
They're perfect for flipped learning because you can quickly see who needs to spend more time digesting lesson content and who can move on to the higher-order, hands-on stuff in class
They mark themselves — a huge timesaver!
They can even be used for higher-order thinking tasks. See this blog post for more info.
How to create MCQs
Drag a multiple choice tile into your Lesson.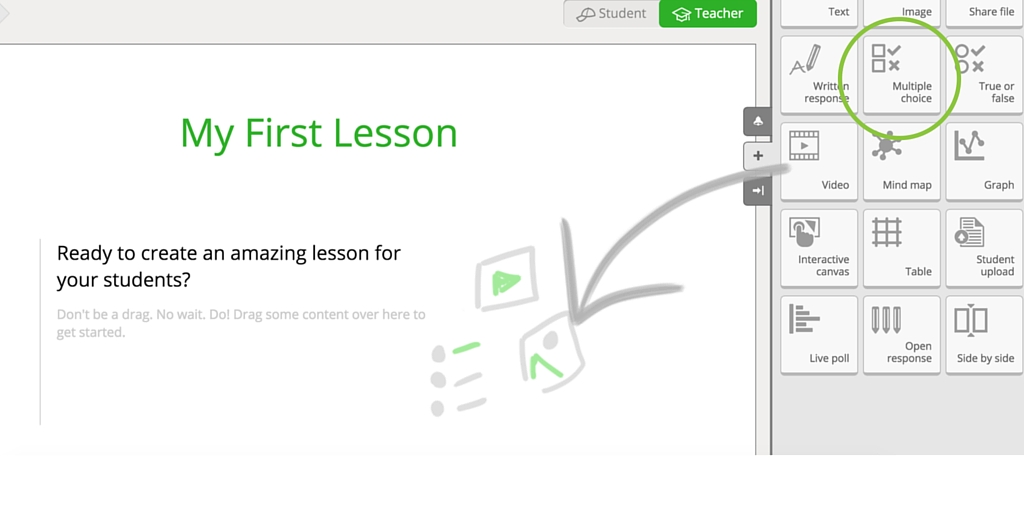 You will be prompted to type a question into the question box.
Add possible responses into the blank spaces below the question box.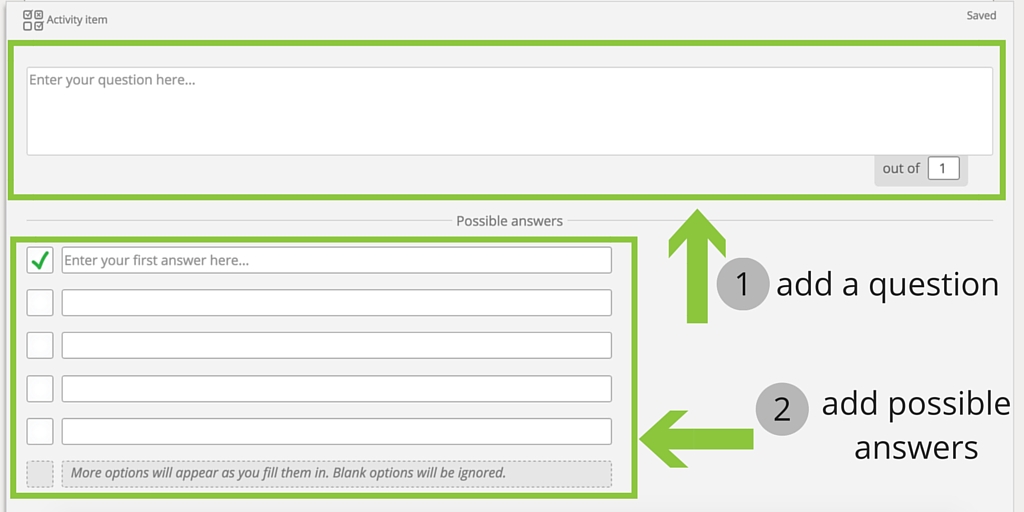 MCQs auto-correct themselves and can be set to include automated feedback
For auto-correction and feedback, simply click the cross or tick symbols on the left and add feedback into the green and red bubbles.
Randomise responses
By default, all possible responses will be shown to students in the order you entered them. However, it's possible to randomise responses at the flick of a switch.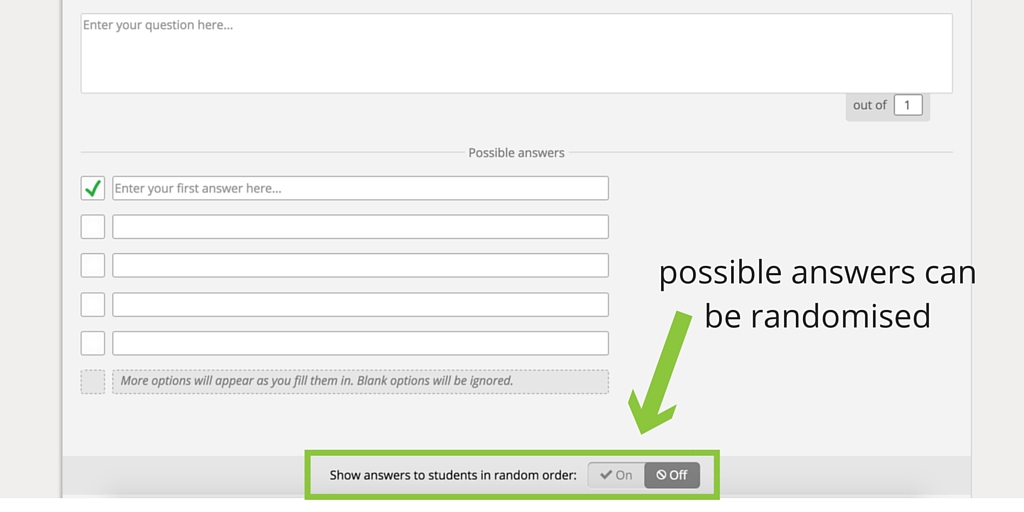 Seeing all correct answers as a teacher
Teachers can see which answers are correct by clicking the 'Edit' button next to each question. If you want to see the answers for all questions on the page, you can do so by following these four steps:
While on the lesson/quiz/assessment, switch over to the student view on top of the page
Switch back to teacher view using the same switch and head to Markbook
Locate your 'work' in the Markbook at the bottom of the page (you'll need to click on 'Teachers' to see it)
Click on the lesson and you'll see all the correct answers, marked with red arrows like this: