School libraries allow teachers to share their resources with colleagues. Every Stile school has its own library.
Click into a subject and select Browse the lesson library to open the library menu.
The library menu has several options:
Stile Science resources can be found in the top two menu options for Years 7-10 and Years 5-6.
The Stile Community Library is a collection of lessons created by teachers, covering a large variety of topics.
The School Library is available to all teachers within the school. In the example above, Mr McD is a teacher at two schools - Cosmos Training and School of Rock - so he has access to both school libraries.
Click into the school library (marked with a schoolhouse icon) to reveal subjects containing lessons shared by teachers at the school.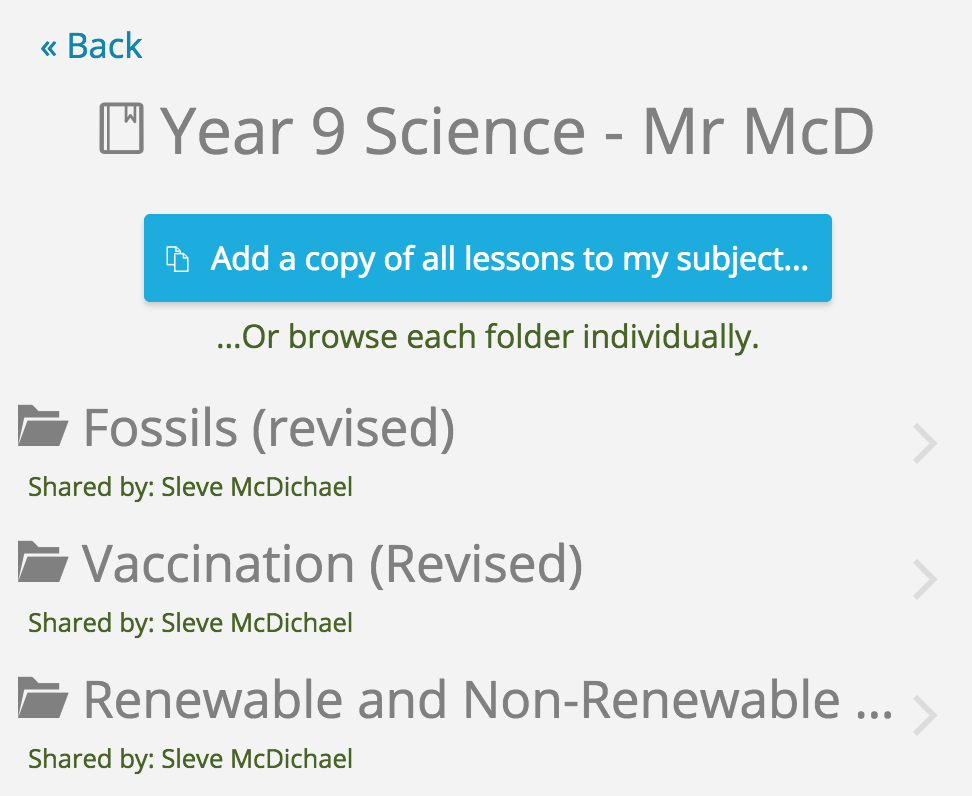 Clicking into a subject will show which folders the teacher shared, along with the options to either add a copy of all lessons or browse each folder individually. 
Copying lessons from the school library will create duplicates of the originals. This means that a teacher can modify the copied lessons and the originals will not be altered. Lessons in the school library cannot be previewed; copy the lessons into a subject to see what they contain.