Clean up your Subjects and prepare for the next cohort
This guide is designed to help you close out your Subjects from 2022 and get ready for the year ahead. If you are brand new to Stile or if you haven't used it in a while, check out our Getting Started series instead.
Note: This article assumes some prior knowledge of how to use different elements of Stile. Links to further tutorials are included in each step to provide extra guidance! Each one will open in a new browser tab so you won't lose your place here.
Follow the steps below to ensure you have the best start to the new year:
Clean up 2022's Subjects
Export your marks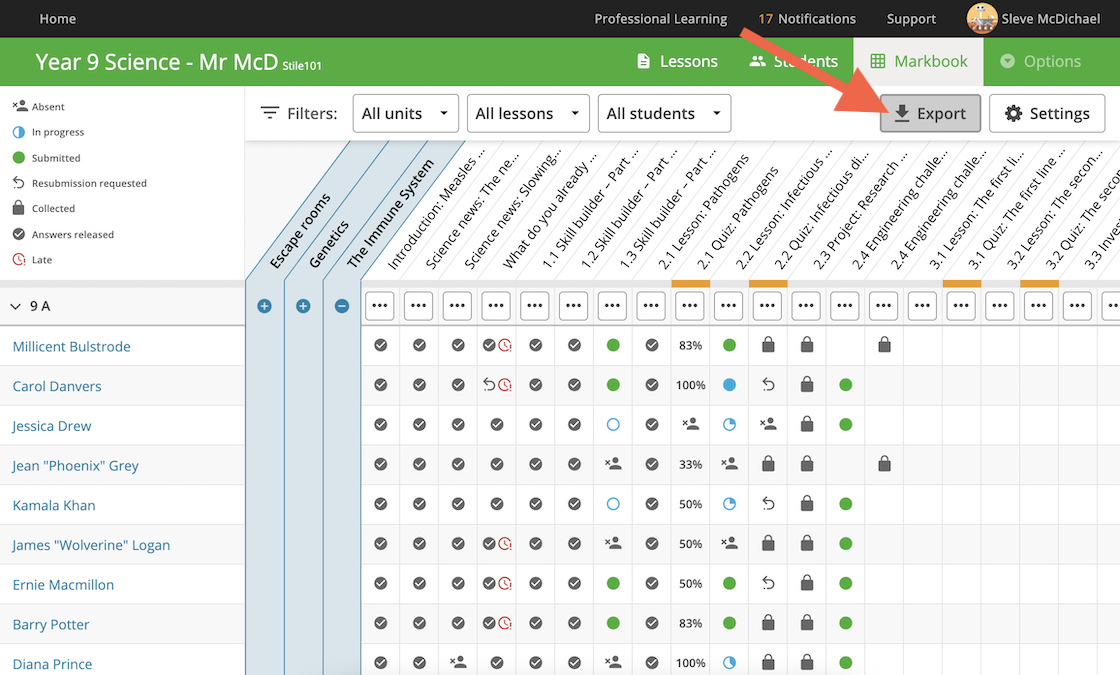 Finish your reports for the year and export your Markbooks, if needed. When you export your Markbook as an .XLSX file, you download three spreadsheets in one file, chock full of information. Read more here.
Hide quizzes and tests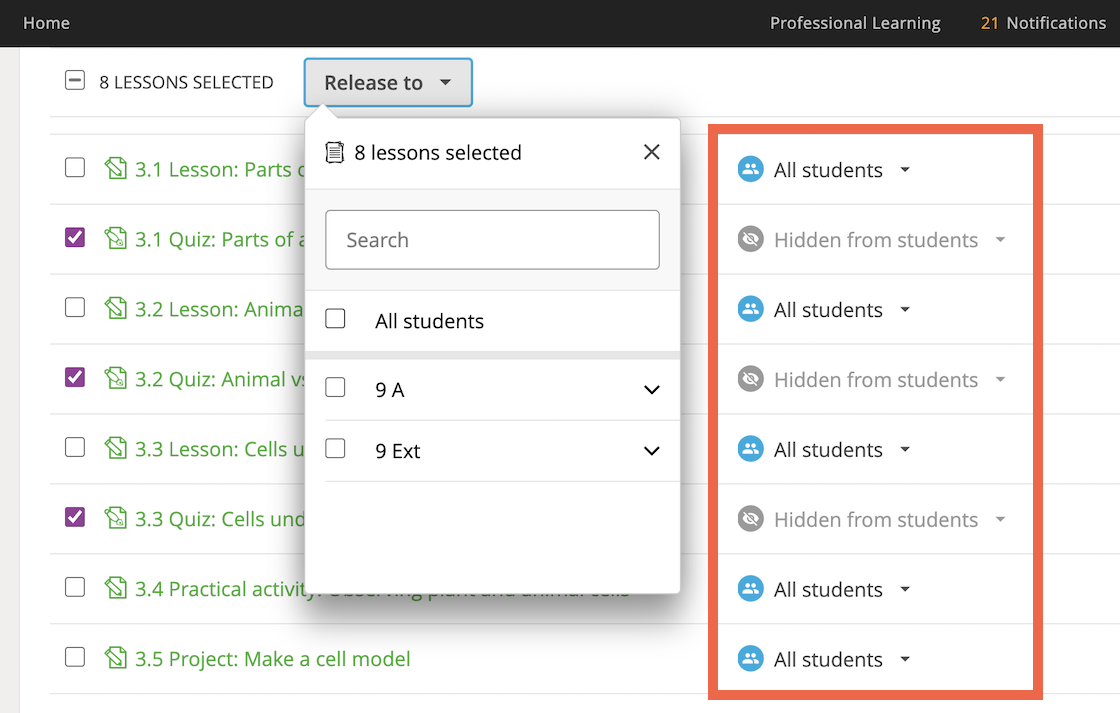 Hide any Lessons or assessments you don't want your students to see anymore. Students can still access old work, but only if it's released to them!
You may want them to be able to access some of their work later on, such as unit glossaries or large projects, however it's wise to hide any quizzes and tests that you plan to reuse.
Unshare old resources from the school library
Remove any Lessons you've shared to the school's Stile library if you feel that they will be outdated for 2023. Archiving or deleting Subjects does not remove them from the library, so you'll need to do this step before moving on to the next one.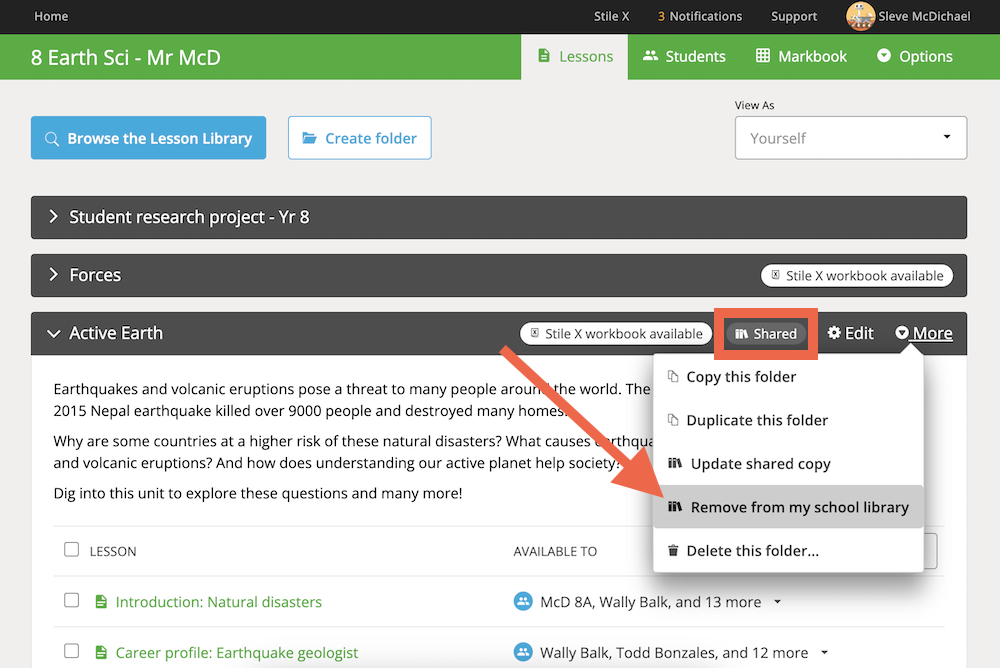 You can tell what you've shared at a glance by looking at the dark grey Folder headers in each Subject. A Shared tag means it is available in the school library. Click the Folder's More menu and select Remove from my school library. This will remove that Folder and all of its shared Lessons from your library. Do this for each Folder that you no longer wish to share.
Archive your Subjects
Before you continue: If you share links to Lessons in a learning management system such as SEQTA or Canvas, do not archive your Subjects! Keep them active and archive your Classes instead. This will ensure your linked Lessons will still be accessible in the new year.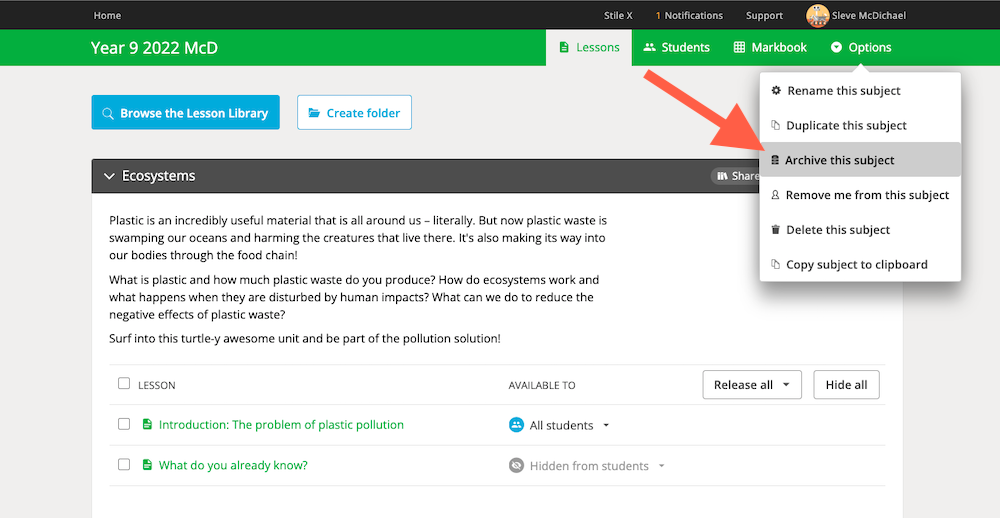 Finally, start 2023 with a clean slate. Whether you plan to reuse the resources or start fresh, we recommend you archive your Subjects.
Archiving a Subject will remove it from your homepage and from your students' homepages, so there's no confusion about where to go in Term 1. It will preserve their work without allowing you or them to make any changes.
Learn more about archiving here.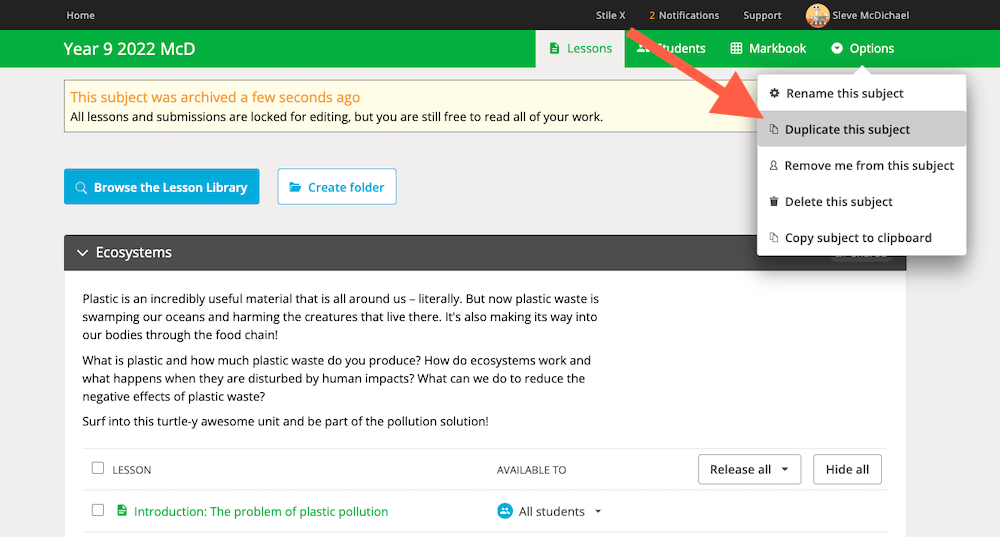 Archiving a whole Subject, rather than just a Class or Classes, is great if you plan to change or update any of your resources at all.
Before or after archiving, you can duplicate a subject to get a fresh copy of the resources without any students, student work, or co-teachers attached. The resources in the duplicated Subject can be edited or deleted without any risk of overriding your students' work from 2022.
See how to duplicate a Subject here.
Note: Subjects with multiple co-teachers cannot be archived. If you find yourself in a shared Subject, it is recommended that you archive your Class or Classes within that Subject, duplicate the Subject if you want to keep the resources, and then remove yourself from the Subject. You can remove yourself the same way you would remove a co-teacher.
Organize your planning resources
Contact the Concierge desk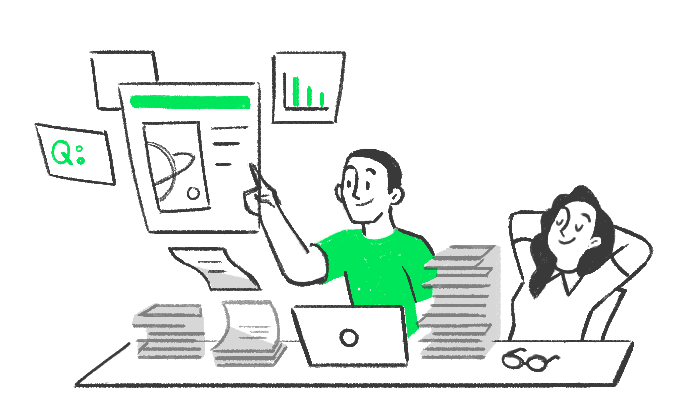 Your school's Stile subscription includes our Concierge service, which can help you incorporate Stile Science Lessons into your unit plan. Send your planning documents to the Concierge desk before the start of term to receive bespoke recommendations and advice on how to implement Stile.
Learn more about Stile Concierge and how to contact us here.
Use Lesson templates made by Stile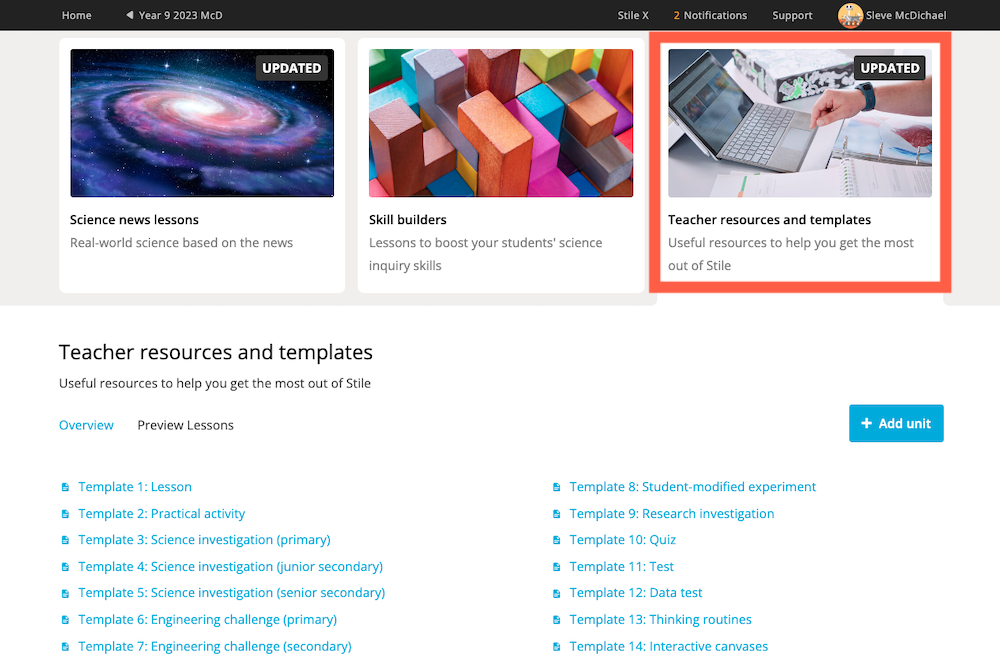 Stile also has an assortment of resources available to you in the Science library. You can browse the Teacher Resources unit here, which includes curriculum maps, our Lab Handbook, scope & sequence documents, and a collection of templates to help you create and customize your own Lessons. You can add this unit to a Subject the same way you would any other unit in the Stile Science library!
We recommend you create a Sandpit or Planning Subject if you intend to create or customize Lessons. Learn more about Planning Subjects here.
Level up your science teaching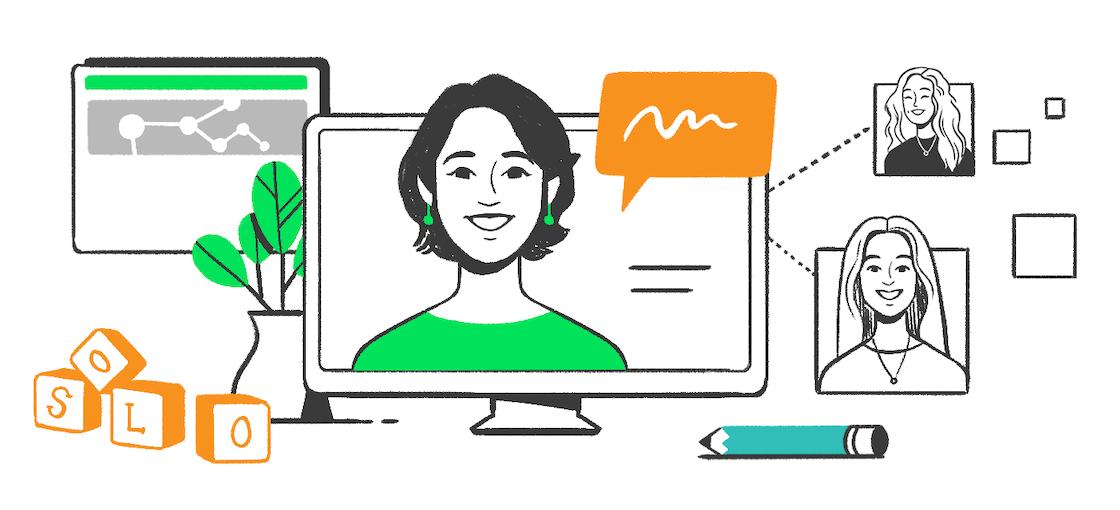 A range of Professional Learning sessions are available in 2023, both in person and online! PL days focus on a combination of pedagogy and technical tricks to help you maximize your students' engagement with Stile Lessons.
Register for a PL day if you want to level up your science teaching this year.
Create new Subjects and Classes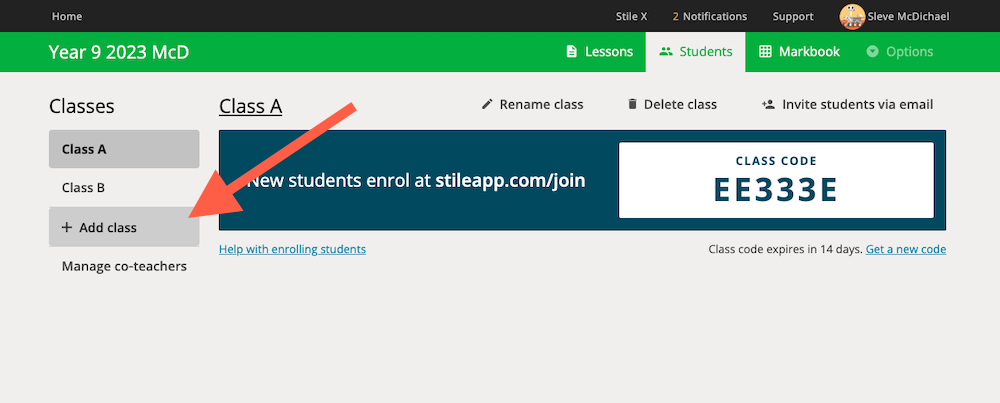 Create new Subjects on your homepage if you didn't duplicate your Subjects from last year. If you plan to teach the same Lessons to more than one group of students (e.g. 7D and 7G), you can create one Subject for the whole cohort and organize them into separate Classes. You can still create differentiated Lessons in this setup and assign them to specific individuals or groups of students across all Classes.
If you're not familiar with Stile's Subject-Class structure, check out the tutorial here.
This tutorial shows how to create new Subjects, and this one will guide you through creating Classes.
Add resources to your Subjects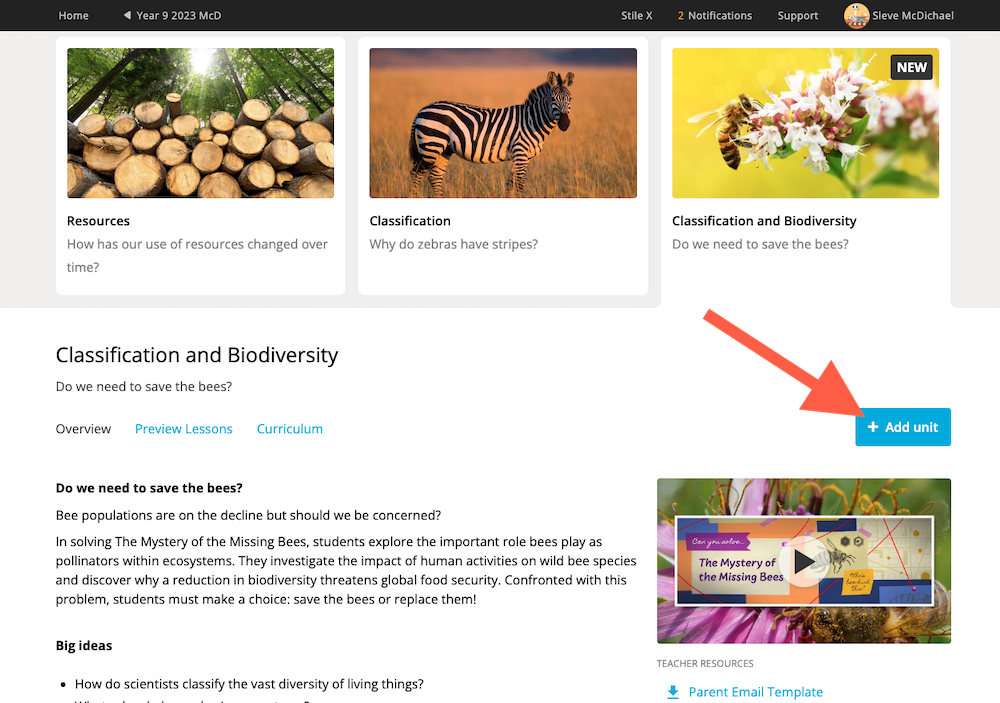 With your bespoke Stile Concierge unit plan in hand, you can add Lessons and other resources to each of your new Subjects.
Add units from the Stile Science library, the school library, or shared Planning Subjects and organize them in the way that best suits you.
If you are reusing your Lessons from last year, then make sure they are released or hidden to suit your incoming students. Any Lessons replaced with fresh copies will have different URLs, so be sure to update any links that have been shared in learning management systems.
Protip: Only add the units you need to start the term! Content changes frequently, and a banner will appear in your Folder if there has been an update to that unit in the Stile Science Library.
Enrol your students on day one
On your first day of school, give your students plenty of time to remember their passwords or create new accounts. If your school is set up with Single Sign-on, their passwords will be the same as they use to access other school services like their email inboxes.
Learn more about Single Sign-on and how to get it set up for your school here.

If all of your students have existing Stile accounts from previous years, you can use the Invite via email feature to automatically add them to your Class. They won't need to accept the invite to be enrolled. This will give you access to the password reset tool on your Students page!
You can learn more about inviting students via email here, and how to set temporary passwords for students here.
---
You may also be interested in the following resources: